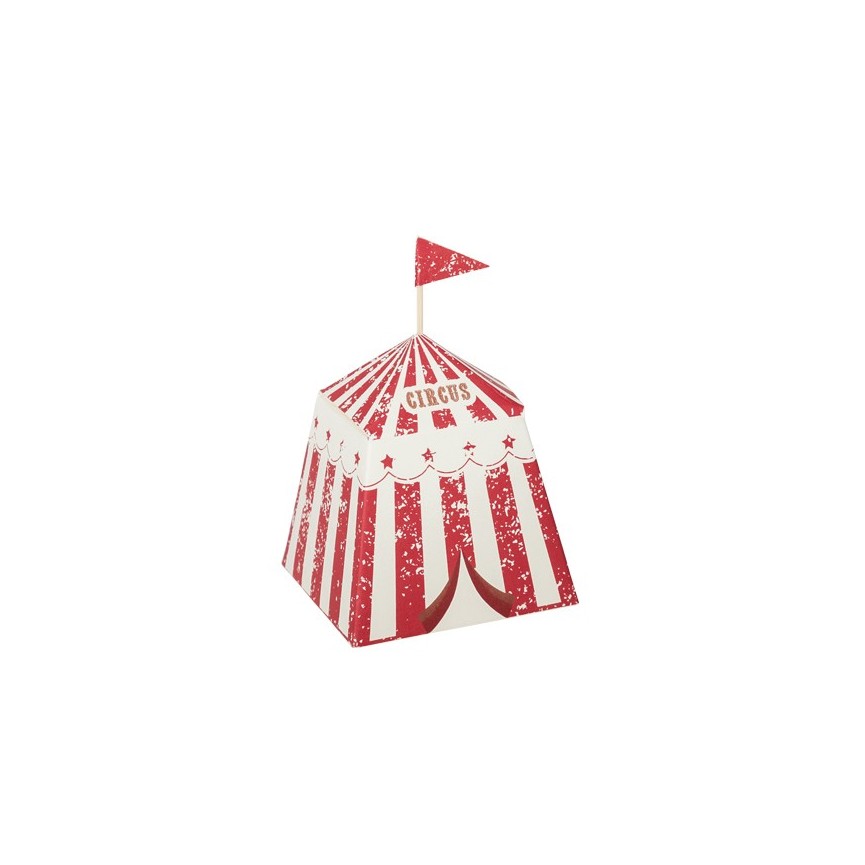  
8 Treat Boxes Vintage Circus
These treat boxes in a big top shape will be perfect for any vintage circus or carnival party theme. Fill them up with popcorn, candies or any other goodies for a truly authentic retro vibe on your candy bar or party table.
They will make your party an awesome one to remember. 
So grab your red noses and your big funny shoes and step right up to this amazing vintage circus party!