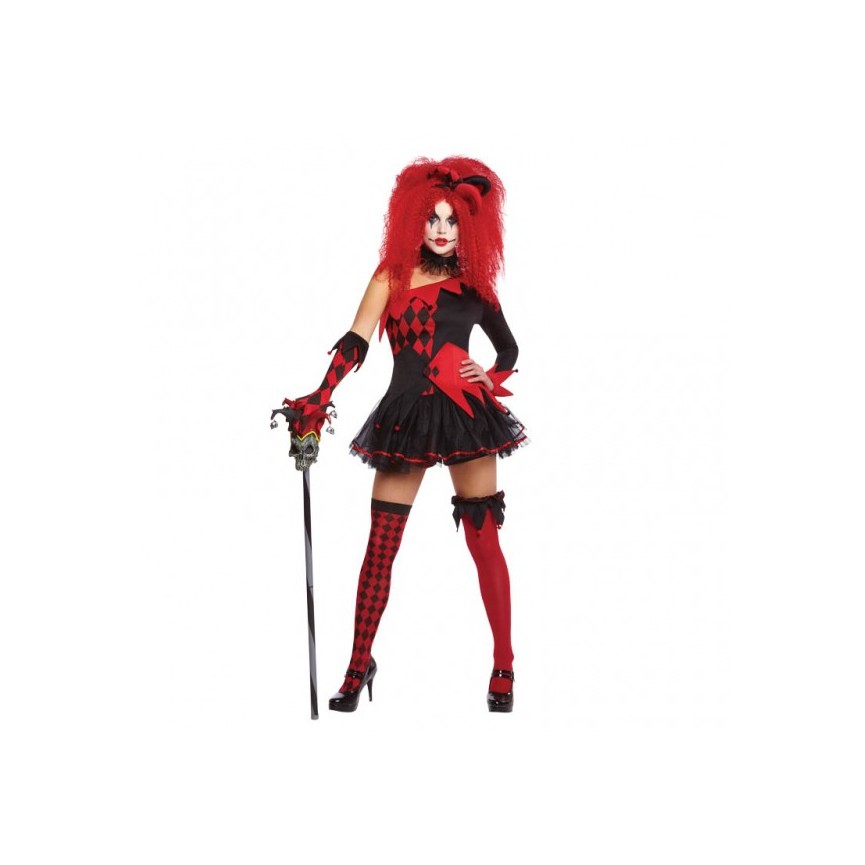  
Jesterina Clown Lady Costume
Bring some fun with this sexy-fun outfit!
The Adult Jesterina Costume features a black and red tulle dress, tulle chocker, glove and a sexy garter. The funny headband and the tights complement it all.
Adult Jesterina Costume includes: - Dress - Head Band - Glove - Thigh highs - Shorts - Clincher - Garter - Choker.