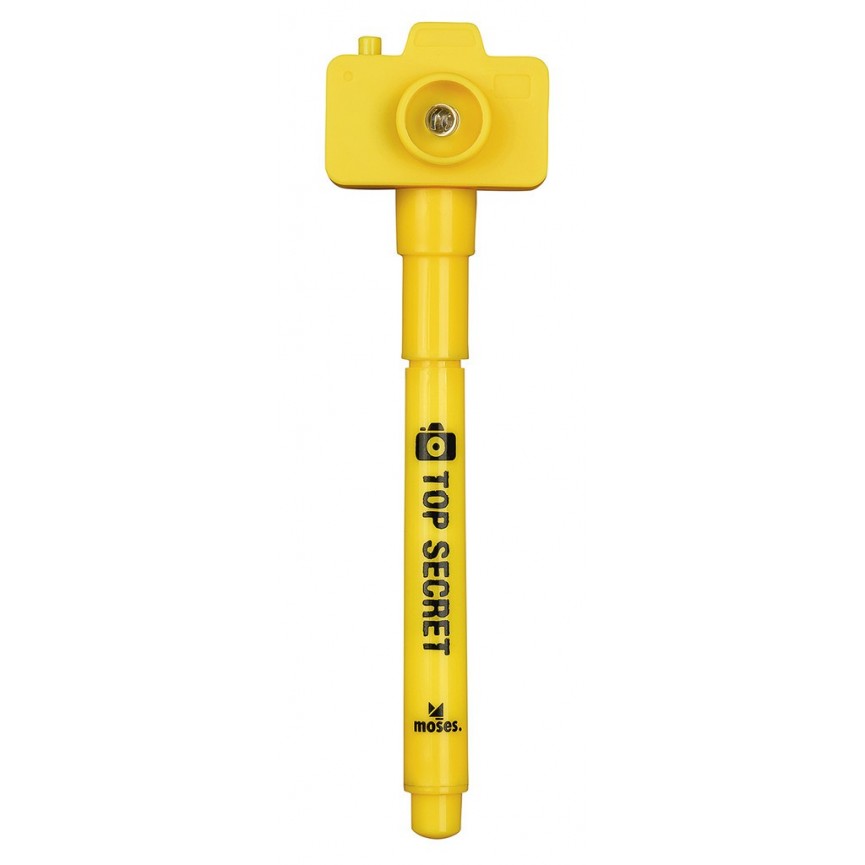  
Secret Writing Invisible Ink Pen
Is there anything more exciting than exchanging secret messages with friends?
The camera's secret code pen contains invisible ink that can be used to write hidden messages that can only be made visible again with the help of UV light.
The UV light is located in the camera on the lid of the secret pen and is thus perfectly camouflaged.
Top secret!
Just right for little detectives, agents or anyone who doesn't want their parents to read secret messages.