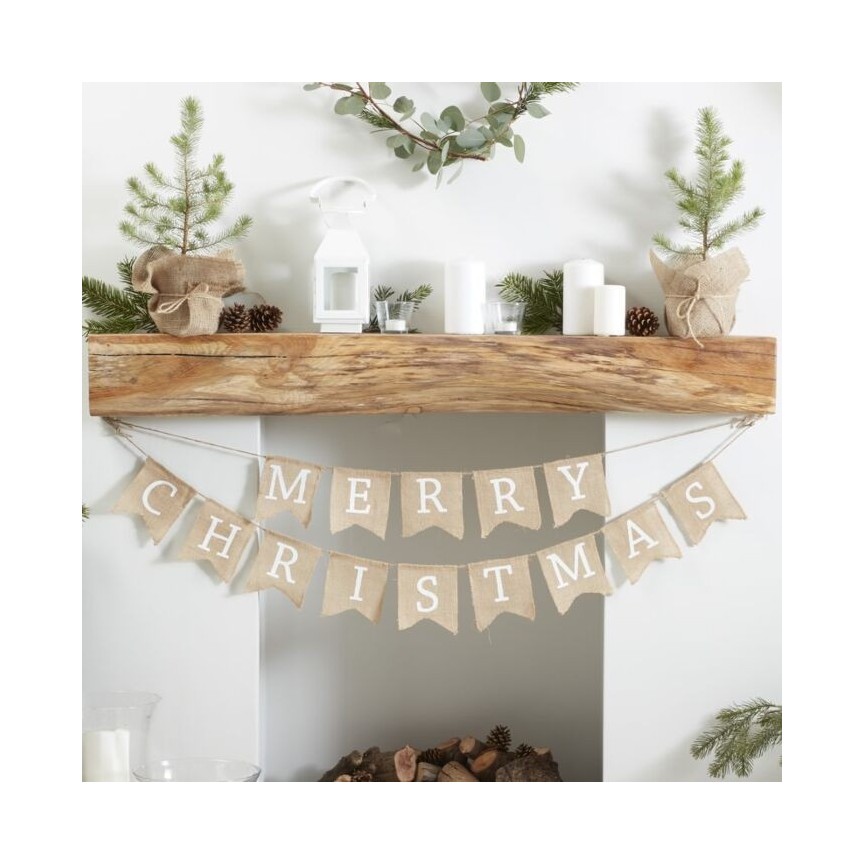  
Hessian Burlap Merry Christmas Bunting
A stunning hessian Christmas bunting to drape and decorate all around the house. 
Create that Christmassy feeling in your home this year with this gorgeous hessian burlap Merry Christmas Bunting - perfect for hanging over your mantelpiece.
The hessian flags have Merry Christmas printed in a crisp white design - a traditional feel with a chic twist. Pair the lovely bunting with our delicate snowflake garland for the perfect Christmas set-up.